Curcumall - Product Information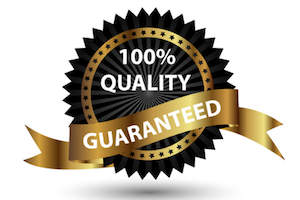 We use only the finest quality herbs and all materials used in the
production of Curcumall® are food grade. Curcumall® is manufactured under GMP, HACCP, and ISO 9001 standards, in an FDA registered facility.
Active Herbal Ingredients:
Tincture of Curcumin: 95%, Tincture of Turmeric, Tincture of Ginger, Tincture of Aloysia.
Other Ingredients:
Glycerin, 0.4% alcohol in serving dose with water.
CAUTION:
Not recommended for use by pregnant or lactating women.
Not for use if you have bile duct obstruction.
Not recommended to use with coumadin.
Stop all intake of Curcumall® one week before undergoing surgery.
It is recommended to check compatibility of Curcumall® with chemotherapy
Curcumall naturally contains a strong yellow pigment and stains easily. Keep away from clothing, skin and other soft surfaces. May also stain some counter-tops and hard surfaces. Avoid contact.
Recommended Dosage:
As a dietary supplement take 1 teaspoon (5ml) in a 4-6 oz glass of water 2-3 times daily on an empty stomach (half an hour before meal).
A bottle of Curcumall® 125 ml contains approximately 25 servings.
A bottle of Curcumall® 250 ml contains approximately 50 servings.
Guaranteed Free Of:
Sugar, gluten, yeast, milk or milk derivatives, preservatives, artificial color, artificial flavor, sodium.
Formula includes NO animal products.
Kosher-Parve
The Active Herbal Ingredients in Curcumall®
Curcumin C3 Complex® (95%)
Sabinsa's Curcumin C3 Complex® is obtained from the dried rhizomes of Curcuma longa (Turmeric) and standardized for minimum 95% Curcuminoids.
The name Curcumin C3 Complex has reference to its three main chemical compounds – Curcumin, Demethoxycurcumin (DMC) and Bisdemethoxycurcumin (BDMC) – collectively known as Curcuminoids.
Turmeric (Curcuma longa) is a perennial plant, native to India. It has been used in the Ayurvedic tradition for thousands of year for wound healing and various other healing purposes.
Ginger root has a very long history of use in various forms of traditional and alternative medicine. It has been used to help digestion and reduce nausea.
The plant is a perennial shrub that has a powerful lemony scent. Its essential oil  contains a high concentration of powerful antioxidant compounds.